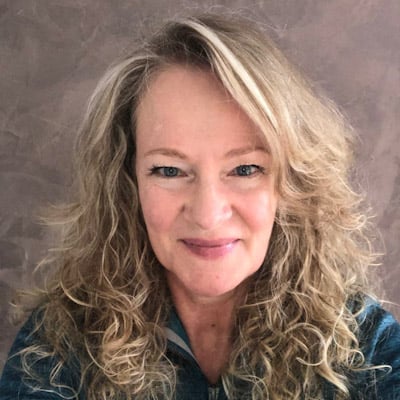 Anne Macnabb Nadjafi
I help corporate professionals create lasting lifestyle changes for well-being.

My passion is working with men and women in the 40+ age group that may be experiencing health challenges and even injuries. Having had joint issues and restrictions while working in the United Nations, I found relief and renewed vitality with diet, exercise, posture readjustment, breathing, meditation and mindfulness techniques as well as methods to improve sleep and recuperation. I help my clients with each of these modalities and together we find ways to create new lasting habits so they can experience pain-free movement, at work and at play, with ease and full enjoyment.
I have been in the fitness and wellness community for over 25 years and have contributed to corporate wellness projects in WHO, WMO, IFRC, ITC, WTO, HSBC, P&G, EBU, IEU, JTI, DHL (Germany) and other smaller organisations, Fitness Clubs and Yoga Studios in and around the Geneva Area.

Trainings & Certifications

My Perspective on Change and Well-Being
With the development of the internet there is so much information out there on what we should be doing for our health, wellness, fitness and eating habits. It is easy to dabble in new techniques and ideas. But what I have found over and over again is that it is not so much the technique, but consistency of practice that makes the difference.
While I was a full-time yoga teacher, the main request I got from my clients is HOW to establish a regular practice. This can be a legitimate challenge. Techniques exist to help you be consistent, but the same techniques do not work for everyone. When people want to change or improve an aspect of their lives, just wanting is not enough. The person needs COMMITMENT to the change. Neurologically, this makes a difference in establishing the habit. Then strategies can be put into practice to help the process along the way.
After years of trial and error along with studies on habit creation and behaviour change, I can finally help students to create the right environment for change and consistency. This can and will bring the desired habits that stick and develop their personal well-being – however, each person chooses to define it.
I truly believe that all of us can implement change. Each person can draw upon their inner resources, decide for themselves what is best and when and have the capacity to take action.
Visit the Resources page to access the Blog, free articles and to purchase the E-Book, Audio and Video Sessions.